Initially Kaare Drangsholt planned to call his boats "Dolphin". The Dolphin dinghy was launced in 1966. It is not known how many of these boats that where built, and it was never markeded as a as a part of the product range after early seventies. It was however an option in the price list for larger boats until the late eighties.
This ad was published in 1974.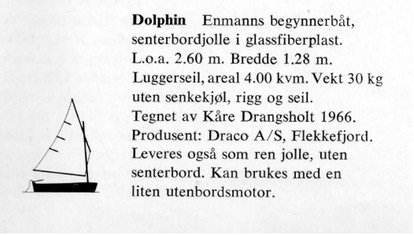 Pictures found on the web.