A custom design based on the 2500 hull. Made for a delivery of patrol boats to Egypt for patroling the Suez canal in 1978.
I have been told that the Egyptians requested reinforcements in the front deck for mounting of a machine gun. When Kåre Drangsholt  discovered this, he refused to put in such a feature and replied "No machine guns on my boats!". The boats delivered to Egyp were equipped with diesel engines for speed between 18 and 20 knots.
This design was also later delivered to police and rescue services and was markeded as "Work boat".
These nice color pictures are of the first boat produced. As for most official Draco pictures they are taken by Dracos own photograper Bernt Vatland.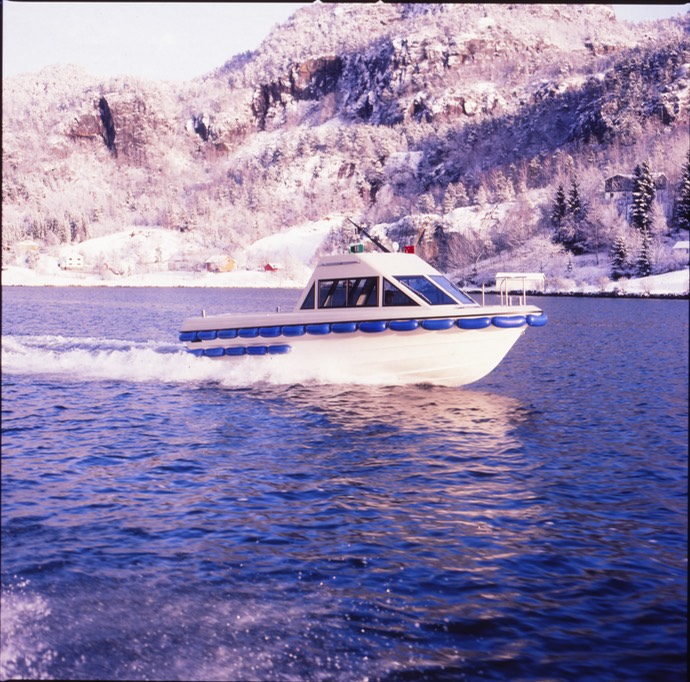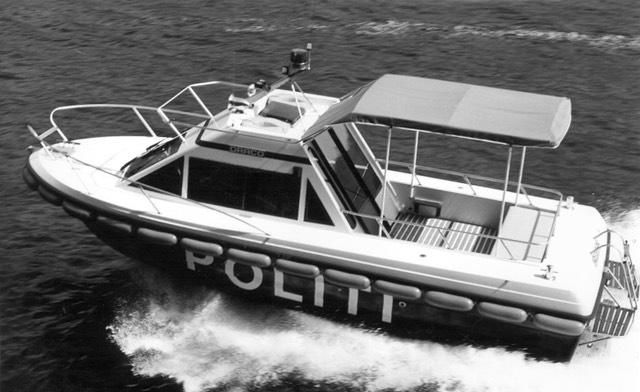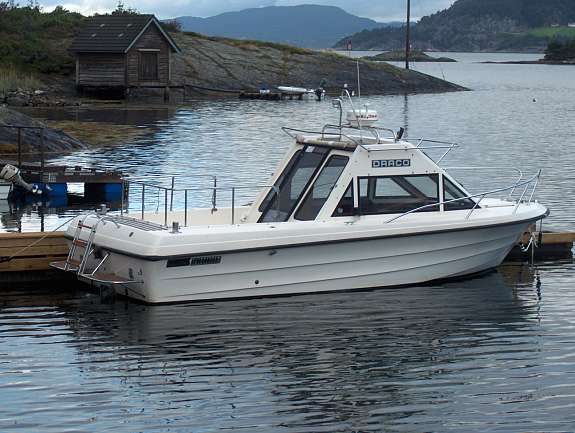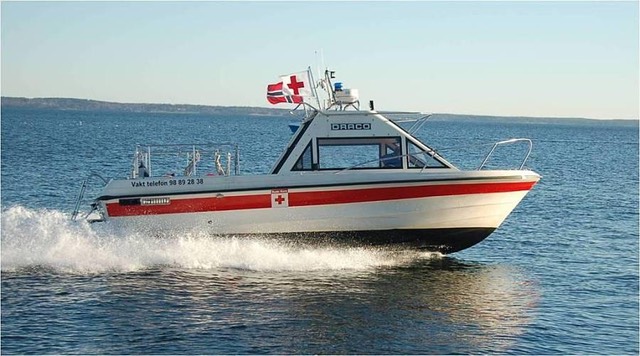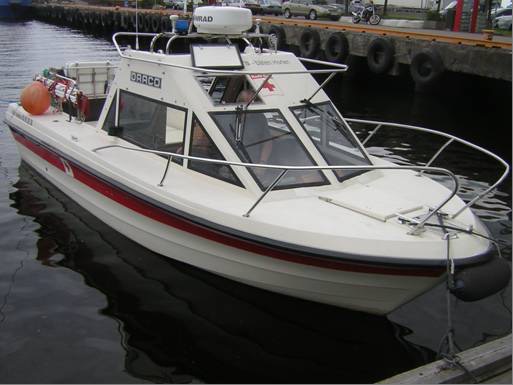 This is a picture of the original mold still existing.